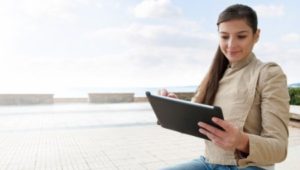 Crystal Reports is a business intelligence (BI) application capable of producing valuable business reports based on available data. It is the application of choice for today's small businesses in the United States and around the world.
Crystal Reports is a user-friendly reporting tool which utilizes data from different platforms. Reporting is made easy and intuitive so that team members, collaborators, and partners can make informed decisions based on clearly presented data.
Some benefits of this application include:
• deliver insightful visuals to facilitate business decisions
• generate a real-time analysis from different sources of data
• provide intelligent reports on print and online
• customized reporting formats based on individual needs and preferences
Crystal Reports is specifically designed for small businesses and you can try it for free. Please call StackMason so that we may help you download and install the program. We offer training to you and your staff so that you can make the most of the application. If you decide to purchase Crystal Reports, our technicians can upgrade your system to access complete functionalities.
StackMason can make your small business work efficiently with Crystal Reports. Please call StackMason for installation, training, and support services: (714) 386-6233 or send us a message using our online form.
Our Full Stack Provider Services:
• Network Infrastructure Support for Small Business
• Managed Services
• Cloud Deployment on Office365, Sharepoint, and Azure Platforms
• Crystal Reporting and Distribution
• CRM Implementation and Training
• EDI Implementation for 3PL and Warehouse Distribution
• Project Management
• Vendor Relationship Management
• Full Disaster Recovery and Business Continuity Plans
Our Certifications and Affiliations:
• Member of International Association of Microsoft Channel Partners
• Microsoft Small Business Specialist
• Microsoft Silver Small and Midmarket Cloud Solutions
• Microsoft Partner
Click to See Recent Projects
• CRM Data Migration
• Offices365 Roll-Out
• Graffiti Prevention