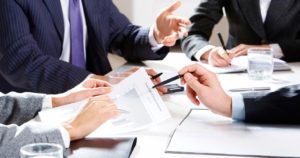 If you have business associates across town or across the country, then Electronic Data Interchange (EDI Implementation) is crucial for success. EDI allows you to share business information electronically so that you can go "paperless". Electronic transmission of invoices, receipts and transaction summaries is made easier, faster, and more cost-effective compared to traditional print and mail communications.
StackMason offers EDI implementation and support services. Our team of computer programmers and software engineers who can establish an EDI system between you and your business associates so that you can transfer information between various trading partners locally and globally. Our implementation team will ensure that your system complies with industry standards so that data is transferred and received seamlessly.
We can train your staff on the operation of EDI so as to maximize efficiency and minimize errors. Our consultants will provide recommendations on how to further streamline your information transfer processes within your business and across the world. Our EDI services including:
• Product installation
• Product configuration
• EDI mapping
• EDI documents and GS1 label testing
• Product and user training
StackMason is committed to helping you and your business communicate with your business partners in a smarter and better way. Our team will assist you in setting up your system every step of the way starting from implementation through personnel training, and customer support. Our EDI implementation team has years of experience and has a proven track record in delivering the best practices in the industry. Please call StackMason at (714) 386-6233 or send us a message using our online form. Offering personalized computer services to Southern California since 1986.
Our Certifications and Affiliations:
• Member of International Association of Microsoft Channel Partners
• Microsoft Small Business Specialist
• Microsoft Silver Small and Midmarket Cloud Solutions
• Microsoft Partner