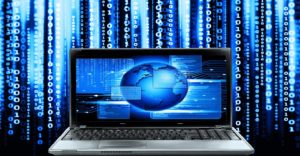 More than ever, you need to protect your computer and your data from hackers and mischevious malware. Many virus enter your computer network through innocent-looking emails and downloads. All it takes is one click and your system could be compromised. Don't wait for trouble to hit before you act: protect your business with Office 365 security strategies as soon as possible!
StackMason can help you set up safeguards to avoid a devastating loss of data by implementing backup and protection for Office 365. We will analyze your computer system and determine areas of vulnerability. Our computer engineers will protect your company's information with a multi-layer security system and establish a cloud-based backup or an archival system.
You may have been lucky and not suffered a complete shutdown of your computer system, but don't wait any longer. Our Office 365 security measures are highly recommended for small businesses. Office 365 security measures are easy to deploy and can save you from malware and ransomware. Get added protection, it's worth it!
StackMason can give you peace of mind knowing that you are taking measures to keep your data and computers safe from virus and malware. Please call StackMason for software security services: (714) 386-6233 or send us a message using our online form. Offering personalized computer services to Southern California since 1986.
Our Full Stack Provider Services:
• Network Infrastructure Support for Small Business
• Managed Services
• Cloud Deployment on Office365, Sharepoint, and Azure Platforms
• Crystal Reporting and Distribution
• CRM Implementation and Training
• EDI Implementation for 3PL and Warehouse Distribution
• Project Management
• Vendor Relationship Management
• Full Disaster Recovery and Business Continuity Plans
Our Certifications and Affiliations:
• Member of International Association of Microsoft Channel Partners
• Microsoft Small Business Specialist
• Microsoft Silver Small and Midmarket Cloud Solutions
• Microsoft Partner
Click to See Recent Projects
• CRM Data Migration
• Offices365 Roll-Out
• Graffiti Prevention