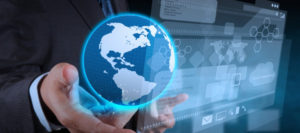 We are a full stack solution provider offering managed services to small businesses in southern California. Working across all industries, we are committed to enhancing business operations through customized and well integrated IT strategies.  Our mission is to be a trusted and valuable advisor who can design, implement and support proven technologies which will streamline your business processes. Whether you are an owner of a home office or the owner of a small and growing firm, we can find a way to make your business run smoother and faster.
Established in 1986, StackMason has been designing custom solutions to facilitate business operations for over 30 years. We have helped many small businesses by creating a technical solution which addresses their specific needs and concerns. Our team offers a personalized approach ensuring that you will get the best computer engineers working on your project. We value each and every customer and are committed to delivering IT solutions regardless of what type of business you do or the size of your company. Our team is dedicated to superior customer service and strives for 100% customer satisfaction.
Our Full Stack Provider Services:
• Network Infrastructure Support for Small Business
• Managed Services
• Cloud Deployment on Office365, Sharepoint, and Azure Platforms
• Crystal Reporting and Distribution
• CRM Implementation and Training
• EDI Implementation for 3PL and Warehouse Distribution
• Project Management
• Vendor Relationship Management
• Full Disaster Recovery and Business Continuity Plans
Our Certifications and Affiliations:
• Member of International Association of Microsoft Channel Partners
• Microsoft Small Business Specialist
• Microsoft Silver Small and Midmarket Cloud Solutions
• Microsoft Partner
Click to See Recent Projects
• CRM Data Migration
• Offices365 Roll-Out
• Graffiti Prevention
StackMason can make your small business work smarter and faster with our managed services. Let us concentrate on the IT solutions so you can concentrate on growing your business to its full potential. Please call StackMason for more information: (714) 386-6233 or send us a message using our online form.